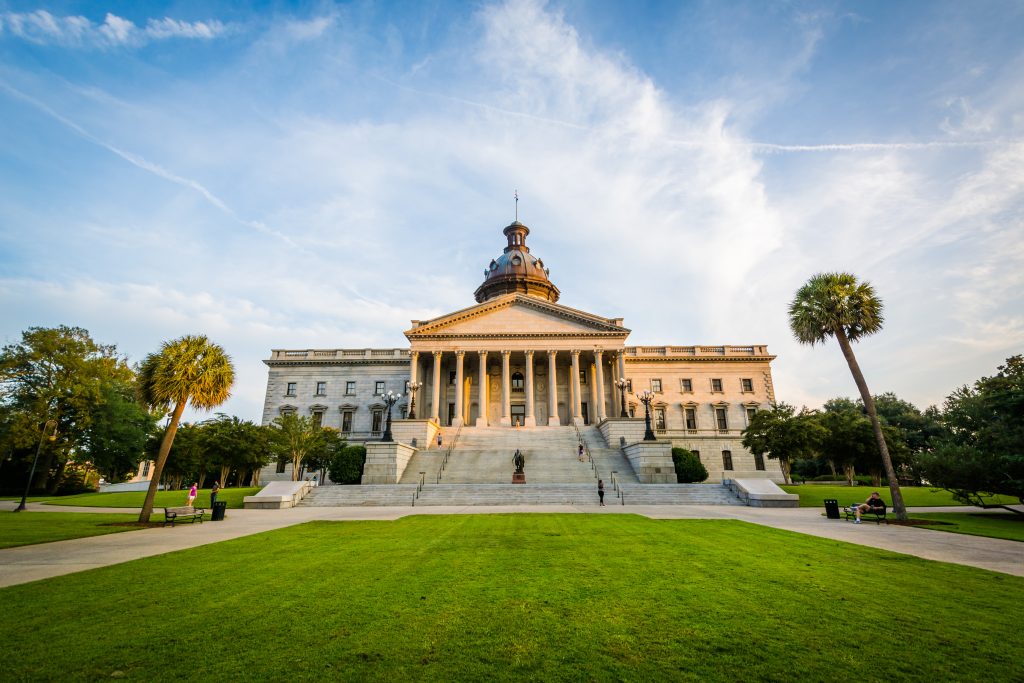 South Carolina is poised for a once-in-a-lifetime opportunity that can improve the quality of life for its citizens while growing our state's economy. South Carolina could receive nearly $5 billion in federal funds from the Infrastructure Investment and Jobs Act — a multi-trillion-dollar federal spending bill that provides funds to build and improve infrastructure across the United States. To access the funding, South Carolina must identify opportunities to provide matching dollars. The South Carolina General Assembly will be required to raise at least $100 million annually in state funds to begin to draw down the federal dollars outlined in the act for surface transportation funding. The real goal for the Legislature, however, should be to raise $200 million annually in state funds to allow the state to not only receive funds it is entitled to but allow South Carolina to compete for discretionary grants. Access to these grants is critical to the state Department of Transportation's ability to implement road and bridge improvements across the state.
The department has publicly said that these funds will be used to advance the department's existing program and repair schedule, with the goal of tackling more projects already included in the program. Funds will be used for things like repairing or replacing 465 of the 600 load-posted bridges across the state and easing traffic congestion in many of South Carolina's major metropolitan areas, but also giving rural access to other parts of the state.
This generational achievement for our country and for South Carolina will allow the state to improve and/or replace our state's aging infrastructure while also creating opportunities to expand access to critical infrastructure, like broadband internet, to the areas of state that need it most, like the I-95 corridor where educational opportunities have traditionally lagged behind the rest of the state. To this end, I urge all South Carolinians to speak to their elected officials and advocate for allocating the $200 million in state funds needed to secure the federal dollars and investment in South Carolina. Our local elected officials alone hold the ability to secure this funding by making an annual commitment to support a lifetime of opportunity. It is unlikely that there will ever be another chance like this for our state. The bi-partisan bill outlines long-term investments that will provide jobs to thousands of South Carolinians over several years and ultimately leave South Carolina a better connected, safer and more prosperous state for our children and their children. The investment in our state's infrastructure would allow for $4.6 billion to be allocated for federal-aid highway appropriated programs and $274 million for bridge replacement and repairs, $510 million to improve water infrastructure, $366 million for public transportation, $161 million for airport improvement and development, $100 million to invest in broadband coverage across the state, $70 million to support the expansion of electric vehicle charging network, $18.3 million to protect against cyber attacks and $15 million to protect against wildfires. Investment in South Carolina's aging water infrastructure is also a critical component of the funding allocated for South Carolina. Many systems around the state have old and outdated pipes, and the funds will allow them to make significant upgrades to ensure safe and clean water for our residents.
South Carolina will also benefit from the proposed $3.5 billion investment in weatherization technology and infrastructure to soften impacts from extreme weather events. The Department of Transporation, South Carolina Ports Authority, Palmetto Railways and other members of the supply chain, along with their private sector partners, deserve to be applauded for the infrastructure improvements and efficiencies they have been able to create in their respective industries. With the additional federal funding, economies of scale can be applied to provide necessary funding to undertake several large projects at the same time or closely together. This will allow agencies and municipalities to coordinate on projects as they occur in real-time and with confidence once funding for these projects is secured in full. South Carolina cannot afford to miss this opportunity if we wish to continue to improve the safety and efficiency of our states' transportation infrastructure.
Matt Gehman
Chair, ACEC-SC Board of Directors
Vice President, TranSystems
Published by The State Newspaper